Autumn is just around the corner so it's time to organise your winter wardrobe, and covered buttons could be the key to a new lease of life for some of your treasured garments.
Everybody has a favourite shirt or jacket, a classic piece that is pulled out from season to season … but if, like me, you feel your wardrobe staples need a little va va voom, then our covered buttons could inject some renewed vitality into your faithful friends.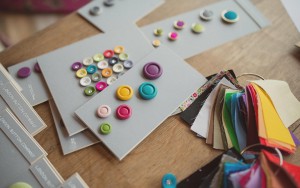 Here are 5 ways you could use the London Button Company's covered buttons to enhance your wardrobe for cooler climes!
You can download order forms for our bespoke service or ready covered buttons HERE.
And, as ever, if you have any questions, just give me a call – Lou x